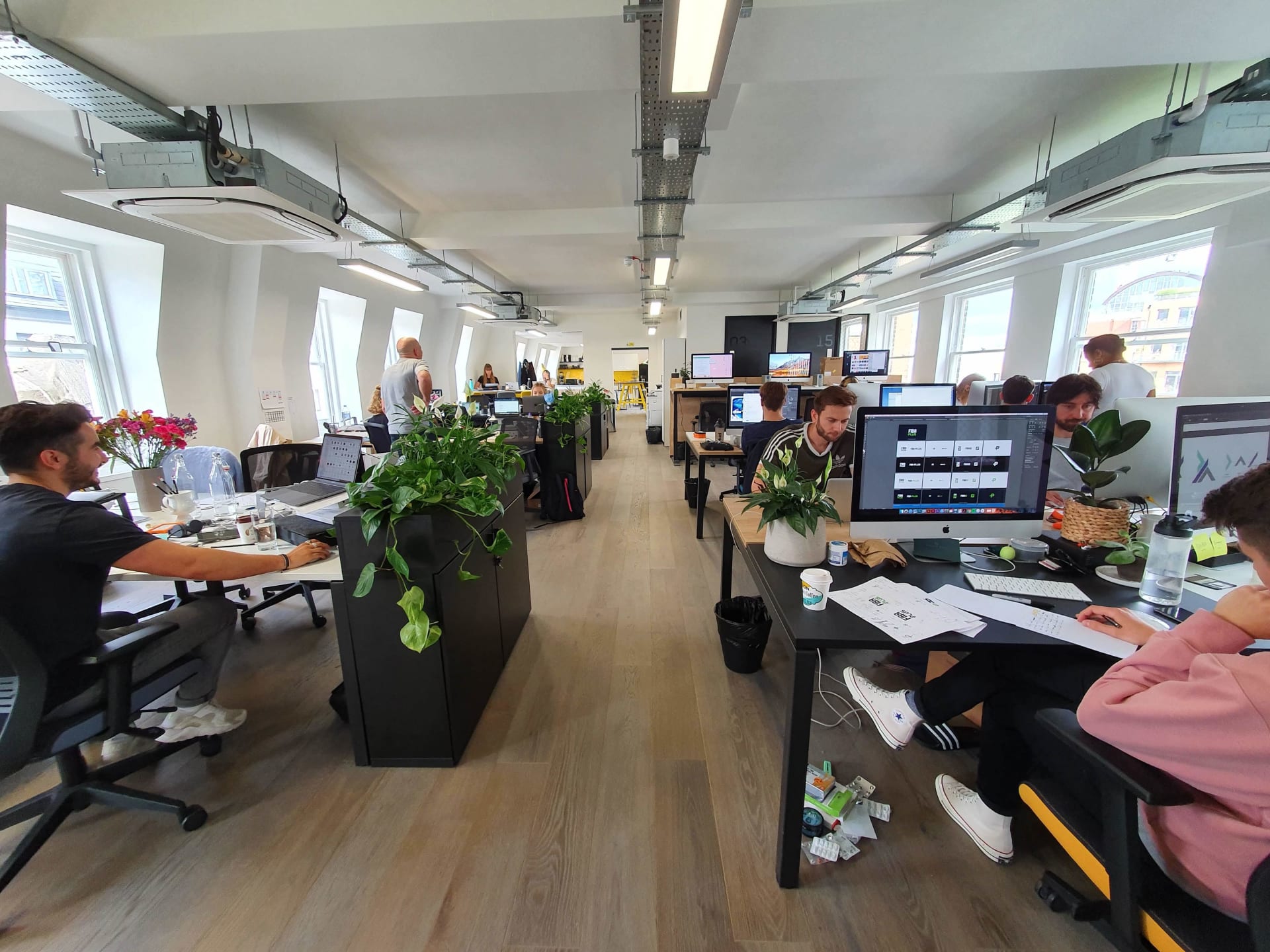 Whatever you do, #makeitmatta
WE EXIST TO INSPIRE THE FAN


We are specialists in advertising, brand creation, fan-engagement, participation, and ticket-driving within the sport, health, fitness, and well-being sectors.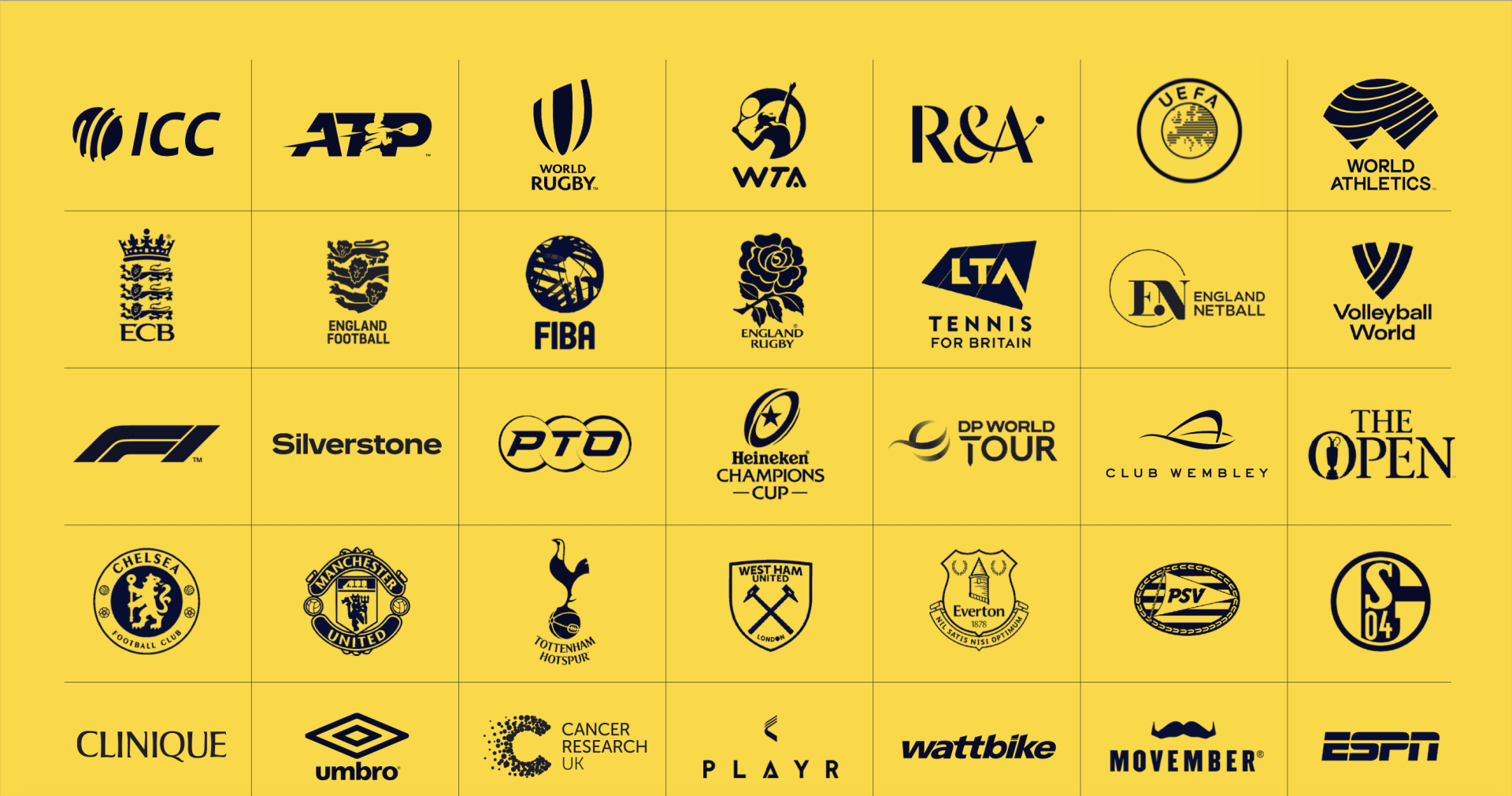 OUR SQUAD IS GROWING
#MAKEITMATTA
We're MATTA, and we believe sport, fitness, and well-being matter. We believe they improve people's lives, and make the world a better place - that's the inspiration behind all that we do.
We're an award-winning, independent creative agency specifically for sports, fitness, and wellbeing brands. We're one of the fastest growing sports businesses in the country, and in 2020 we were 'Agency of the Year' three times over.
We build strategies, design brands, hatch big ideas, create advertising campaigns, produce content, and we have a design, video, and edit studio in-house. We're based in London, but the majority of the work we do is global.
Our clients are some of the most recognised and prestigious global brands in sport and health and include ESPN, F1, UEFA, ATP Tour, England Football, Wattbike, Manchester United, England Cricket, World Athletics, Club Wembley, Movember, and World Rugby.
We've launched fitness equipment, kits, and nutrition brands. We've created new competitions, leagues, and tournaments - as well as rebranding, revitalising and repositioning existing ones. We've sold out multiple World Cups and European Championships, pushed women's sports forward, driven participation, and lead campaigns for equality and against discrimination and drugs. We've worked up close and personal with some of the most iconic sports stars and sports teams on the planet, shooting campaigns all over the world.
We are passionate about sustainability and are proud to have achieved Carbon Neutral status, through a number of green initiatives.  We are also an accredited Living Wage employer.  We seek to make the world a better place in all that we do, and are having a positive impact so far on 13 of the 17 United Nations Sustainable Development Goals.
At Matta you can expect a fast-paced, but relaxed atmosphere, and everyone is passionate about sport, fitness or wellbeing in some way. And we believe happy and healthy people produce the best work - which is why you'll get a gym membership, private health insurance, regular team away days - and plenty of holiday. In addition to your annual leave you get a further three 'Matta-days' to spend playing sport, getting fit, and focusing on your well-being.
We believe sport, fitness and wellbeing has the power to change the world. Come and work somewhere where, whatever you do - it matters.
Our Values :
We take pride in all we do - doing what we say we will, when we say we will do it to the highest possible standard.
We work together - fostering great teamwork and a shared sense of achievement, celebrating individuality and diversity, and treating others as we would want to be treated.
We are brave - never settling for good enough, we are innovative and always push for more.
We have drive - because we know you get out what you put in, and want to be your best.
We stay true - because we have a deep well of personal and professional integrity and instinctively know the right thing to do.
Whatever we do, we #makeitmatta.
DIVERSITY, EQUITY & INCLUSION
We want everyone on our team at MATTA - people from every background, every identity, every walk of life.
It's because it helps us do better work. Because the people who have been excluded deserve their time. Because we want to represent all the fans of all stripes from all corners of the country (and the world). And also, because it's right.
We strive to foster an inclusive culture where everyone's comfortable to be their whole self and do their best work. We encourage, support and celebrate diverse voices. We value individuality and difference. And we welcome each person's unique perspective and lived experience.
Sport, fitness and well-being are part of a universal language, one which becomes richer as more people from different worlds are involved. We know that we're on a journey of learning and discovery when it comes to inclusion - and we recognise that our industry is under-representative when it comes to diversity. We will continue to educate ourselves, learn from mistakes, and work for the movement towards a bright future for everyone.
BENEFITS AND PERKS


Our team is great.  Seriously, they are a fantastic, talented, hardworking bunch of people, and we love every single one of them.  Team happiness and welfare are always top of our agenda, and we like to give something back in return for all that they give to MATTA, whether that's with lots of time off, or with gym membership, private healthcare, professional development, free pizza or Thirsty Thursday at the pub.